Residential Heating Services
When looking for the best choice in heating services in Richmond, VA, look to Southside Fuel! We provide homeowners with heating system tune-ups, the installation of high-efficiency home heating systems and more! Keep reading for even more information about our residential services.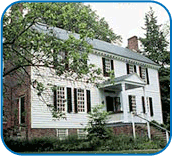 Home Heating Oil Delivery
Southside Fuel delivers heating oil to homes throughout the Richmond area. We price our fuel competitively and deliver promptly when you order. We maintain excellent relationships with our suppliers, so we always have fuel available.

We also offer valuable services to our residential customers, including system tune-ups and installation of new, high-efficiency heating and cooling equipment.


Annual Tune-Ups for Heating Systems
With the high cost of energy these days, it's important to keep your heating system well tuned. Southside Fuel's service experts can adjust your boiler or furnace once a year for optimal performance. The National Oilheat Research Alliance says that a properly tuned system uses 5 percent less fuel than an out-of-tune one does.

Every Southside Fuel tune-up includes an inspection of the system, so we can spot problems before they turn serious and help you prevent system breakdowns that could necessitate expensive repairs.

Annual Preventive Maintenance Includes...
Cleaning, inspection and adjustment of the ignition system, burner controls, motor and combustion chamber.
Lubrication of the blower motor, fan bearing, circulator motor and the bearing assembly, when required.
Cleaning the boiler and/or furnace, flue pipe and chimney base, when necessary, either to improve or maintain efficiency.
Operational check of the burner and controls for proper and efficient performance.
High-Efficiency Heating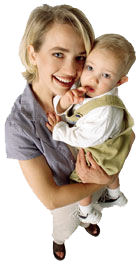 Homeowners can keep a tight grip on their heating costs by embracing high efficiency. Southside Fuel sells and installs advanced heating systems from some of the world's top manufacturers, including high-efficiency boilers and furnaces that extract more usable heat from each gallon of oil. Your home is more comfortable with an advanced heating system, and you reduce waste and greenhouse gas emissions.

The U.S. ENERGY STAR® program recommends that you evaluate your heating equipment if it is 10 or more years old. A typical upgrade reduces fuel costs by 30 percent. To schedule a consultation with one of our efficiency experts, please call or contact us.